Skip to Content
Premier Water & Fire Damage Restoration Service in Solano County
Trust Five Star Restoration for Smoke Damage Cleanup
With over 30 years of experience, Five Star Restoration & Construction, Inc proudly offers our restoration services to customers in Solano County. Our team of certified local professionals is trained to help individuals recover from water damage such as water extraction, water damage drying, cleanup, sanitation, and more. We also offer mold removal and fire and smoke damage restorations. What sets us apart is that we provide 24-hour emergency services with a one-hour response time. The services we offer include water extraction, structural drying, removal, and cleanup of sewage, carpet, rug, and upholstery cleaning, mold containment, remediation and abatement, sanitation and disinfecting, home content and garment restoration, safe storage in our 31,000 square foot facility, ozone deodorization, electronics restoration, biohazard containment, dehumidification, and emergency board-ups. If you have any questions or need to take advantage of our comprehensive restoration services, don't hesitate to contact us.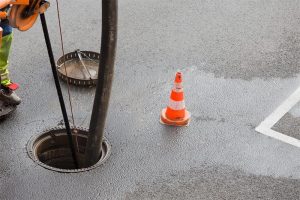 Take Advantage of Our Emergency Water Damage Services
We're a full-service general contractor and a leader in our industry. We have decades of experience assisting individuals to recover from floods, severe weather, and more. We offer water removal and extraction services to ensure your property is water free. This allows us to identify and correct areas of water damage concern. We have the skills needed to sanitize and clean your property without the lingering risk of further complications. There's no denying that with water damage, the quicker you fix the problem, the better the outcome. Here is a list of the water restoration services we offer:
Emergency Water & Flood Cleanup
Water Removal & Extraction
Water & Flood Restoration
Emergency Sewage Cleanup
Sewage Removal & Extraction
Sewage Restoration & Cleanup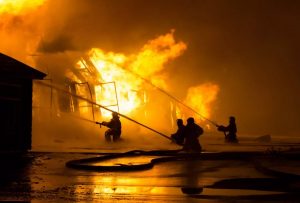 Let Us Handle the Fire Damage Cleanup
Like our water removal services and our fire and smoke damage cleanup services, we offer 24-hour emergency fire damage services such as our fire and smoke damage clean up and fire and smoke damage restoration services. Fire can leave behind highly acidic soot, which can start to corrode metal and components within electronics. The smoke left behind can become trapped within your walls and crawlspaces, leading to health complications. Our team has the skills and equipment to clean, sanitize, and remove soot and smoke residue from your property. Regardless of the situation, our comprehensive fire restoration services have the solutions you need:
Emergency Fire & Smoke Cleanup
Fire & Smoke Restoration
Home Content and Garment Restoration
Reliable Mold Removal Services
When mold is in your home, you'll need a trained and experienced team to quickly locate and treat the affected areas, remove them, and stop them from spreading. Our team takes mold removal one step further by providing solutions designed to prevent mold from returning. You can always count on us for timely and outstanding services. With our remediation services, we follow a comprehensive five-step process to ensure your home is mold free and your family is protected through effective cleaning solutions and removing the infestation. Here are the mold removal services we offer:
Mold Inspection & Testing
Mold Remediation & Removal
Mold Abatement & Mitigation
Dependable Restoration Professionals in Solano County
When disaster strikes, you'll need a responsive and effective response team with the experience and skills to clean and quickly and restore your property. Since 1989 we've been helping Solano county residences and businesses recover from disasters and have been ranked by Qualified Remodeler Magazine as some of the finest in Northern California. When you work with Five Star Restoration & Construction Inc., you can rest easy knowing you're working with highly trained and professional contractors.