Skip to Content
General Cleaning Services in Sacramento & Solano, CA
Professional Cleaning You Can Count On
Maintaining a clean and healthy environment is essential for any home or business. At Five Star Reconstruction in Sacramento County, CA, we understand that cleaning can be a time-consuming task, which is why we offer comprehensive general cleaning services to meet your needs. Our team of highly skilled professionals uses state-of-the-art equipment and eco-friendly products to deliver the highest quality cleaning results for your residential or commercial property. Here, you can learn about the benefits of our general cleaning services and how they can help keep your home or business safe and healthy. Contact us today to schedule your cleaning service and experience the Five Star difference!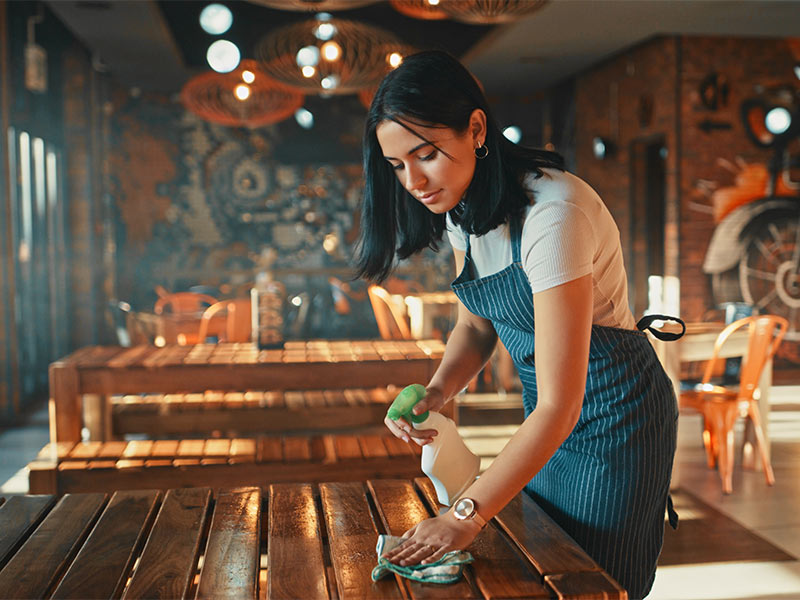 About General Cleaning Services
General cleaning services typically refer to a variety of cleaning tasks and activities that aim to keep a home, office, or other living or working spaces clean and tidy. These services usually include tasks such as dusting, sweeping, vacuuming, mopping, and cleaning bathrooms, kitchens, bedrooms, and common areas, as well as other tasks such as cleaning windows, mirrors, and carpets. General house cleaning services and general office cleaning services can be provided on a regular basis, such as weekly or biweekly, or on a one-time basis, such as move-in or move-out cleaning, deep cleaning, or emergency cleaning services (such as when reconstruction is necessary). The goal of general cleaning services is to maintain a clean and healthy living or working environment, improve indoor air quality, and promote overall well-being.
Why Hire Us for General Cleaning Service?
Hiring a general cleaning service can provide many benefits, including:
Saves time – Professional cleaners can save you the time and energy that you would have spent cleaning your home or business.
Provides a thorough cleaning – A professional cleaning service has the knowledge, skills, and equipment needed to provide a thorough and deep cleaning that may not be possible with regular cleaning methods.
Improves indoor air quality – Regular cleaning of carpets, floors, and furniture can improve indoor air quality by reducing the number of allergens, dust, and other particles.
Reduces the risk of illness – Regular cleaning can help reduce the risk of illness by eliminating germs, bacteria, and viruses that can cause sickness.
Boosts productivity – A clean and organized environment can increase productivity and focus by reducing distractions and providing a comfortable working or living space.
Customizable services – A professional cleaning service can tailor their services to meet your specific needs, from one-time deep cleaning to regularly scheduled cleanings.
Overall, hiring our general cleaning service can provide a variety of benefits and help ensure that your home or business is clean and healthy.
What Does Our Service Cover?
At Five Star Restoration, our team of professional cleaners is committed to delivering top-quality cleaning services offered for general cleaning. We understand that a clean and well-organized home or business can bring peace of mind and a healthier environment, which is why we offer a wide range of services to help you achieve this. Our services include move-out cleaning, regularly scheduled home cleaning, and one-time deep cleaning. We are equipped with the latest cleaning tools and technology to ensure that every corner of your home or business is spotless. We handle a comprehensive range of tasks, including:
Dusting
Air purification
Vacuuming
Mopping
Laundry
Window cleaning
Tile cleaning
Carpet cleaning
Kitchen appliance cleaning
We are dedicated to providing flexibility and customizing our services to cater to your specific needs. If you're dealing with a messy situation, our emergency bookings are available to help you address the issue promptly. With our exceptional customer service and attention to detail, you can trust us to leave your home or business impeccably clean.
Need House Cleaning in Sacramento & Solano County?
In conclusion, if you're looking for thorough, reliable, and professional cleaning services in Sacramento County, Five Star Restoration is the team to call. We offer a wide range of services to meet your specific needs, and we are committed to quality care and impeccable quality. With our flexible scheduling and emergency booking options, you can trust us to keep your home or business clean and organized, no matter the situation. We also offer fire and smoke reconstruction services.
Don't let a messy home or office stress you out any longer, contact Five Star Restoration today to schedule your cleaning service and experience the peace of mind that comes with a clean space.