Skip to Content
Air Duct Cleaning in Sacramento & Solano CA
Best Air Duct Cleaning Services By Five Star Restoration
Air ducts play a crucial role in maintaining air quality in your home or business. Over time, air ducts can accumulate dirt, dust and other debris, leading to poor air quality, reduced energy efficiency, and potential health hazards. That's where Five Star Restoration comes in. Our expert team of professionals is here to provide top-quality air duct cleaning services that will leave your space with cleaner air, improved energy efficiency, and peace of mind. Read on to learn more about the benefits of our pure air duct cleaning services and don't hesitate to give us a call with any further questions you may have.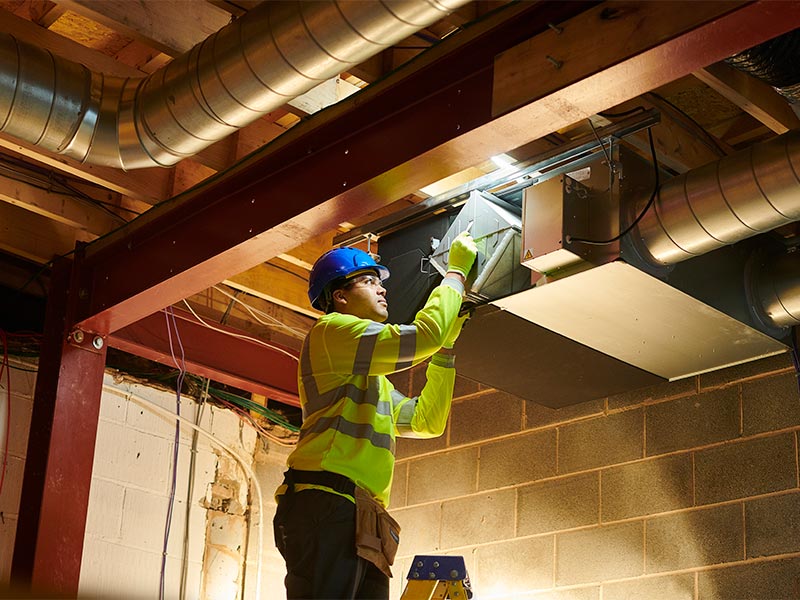 About Air Duct Cleaning
Air duct cleaning is the process of removing dirt, debris, and other contaminants from the ductwork in a building's heating, ventilation, and air conditioning (HVAC) system. The ductwork is responsible for circulating air throughout the building, and over time, it can accumulate dust, mold, and other allergens. Regular air duct cleaning is essential to maintain the air quality in a building and improve the efficiency of the HVAC system. Our air conditioning duct cleaning services are designed to help all occupants breathe easier.
How Are Air Ducts Cleaned?
Five Star Restoration has a number of effective methods for cleaning home air ducts. We use special equipment like rotary brushes and whips to dislodge dirt and debris from the air ducts. The coil from the air handler is removed and thoroughly cleaned, while a powerful vacuum unit is used to extract all the debris. To eliminate microbiological contaminants such as mold and mildew, an antimicrobial fog is applied. Chemical sealants and encapsulants are also used to cover the inner surfaces of the air ducts and housings, which helps prevent the growth of mold and the release of dust fibers and particles from the ducts.
Other Duct Cleaning Tips
It is generally recommended to have the air ducts in your home cleaned every two to five years, although some homes may require more frequent cleaning. Factors such as having pets that shed a lot, people who smoke in the home, or living with individuals who have prolonged illnesses can all contribute to the need for more frequent cleaning. Additionally, HVAC duct cleaning services are essential after a mold remediation project.
It is important to avoid attempting to clean the air ducts yourself, as this requires specialized knowledge and equipment. If done improperly, it could make the air quality worse. It is advisable to work with a company that is accredited by the NADCA, such as Five Star Restoration. Finally, be cautious of providers who claim to be EPA certified since the EPA does not establish air duct cleaning standards or certify or approve air duct cleaning companies.
Advantages of Home HVAC Service and Benefits of Clean Air Ducts
Your ventilation system may accumulate dirt and debris over time, which can block ductwork and essential components of your furnace, such as the blower and evaporator coil. When these contaminants build up, they can impede airflow, causing your HVAC system to work harder and consume more energy. By investing in HVAC cleaning services, you may experience increased energy efficiency, leading to lower utility bills.
Additionally, cleaning your system can reduce wear and tear, potentially extending the lifespan of your furnace or air conditioning unit. Our comprehensive duct cleaning service can eliminate contaminants, improve air circulation, remove bad odors, and restore your air quality.
Why Choose Our Duct Cleaning Services?
At Five Star Restoration, we provide comprehensive air duct cleaning services to improve your indoor air quality and extend the lifespan of your heating and cooling systems. Our team of experts is equipped with the latest technology and tools to deliver a thorough and efficient cleaning process. We also offer additional reconstruction services, including fire and smoke restoration.
Need HVAC & Air Duct Services?
Don't wait until you experience issues with your HVAC system, schedule a professional air duct cleaning service with us today. Contact us to learn more about our services and how Five Star Restoration can help improve the air quality in your home or business.