Skip to Content
Deck Construction and Repair in CA
Five Star Restoration: The Best Deck Repair Contractors
Transform your outdoor living experience with Five Star Restoration's expert deck repair and construction services. Serving Sacramento and Solano County, CA, we are dedicated to bringing your vision to life and creating a stunning, functional, and durable deck for your home. Whether you're looking to build a brand-new deck or revitalize an existing one, our skilled professionals are ready to deliver exceptional craftsmanship and quality. Contact Five Star Restoration today, and let us build the deck of your dreams.
Benefits of Deck Construction and Repair
When it comes to deck construction and repair, numerous benefits can enhance your outdoor living experience and improve the value of your property. Here are some advantages to consider:
Expanded Living Space – Deck construction provides additional outdoor living space where you can relax, entertain, and enjoy the beauty of nature, allowing you to make the most of your property.
Increased Property Value – A well-designed and well-maintained deck can significantly boost the value of your home, making it more appealing to potential buyers and increasing its overall marketability.
Enhanced Curb Appeal – A beautifully constructed and well-maintained deck can enhance the aesthetic appeal of your property, creating a welcoming and visually appealing first impression for guests and passersby.
Durability and Longevity – Professionally constructed decks using quality materials are built to last, offering durability and longevity. With proper maintenance and periodic repairs, your deck can withstand the elements and provide years of enjoyment.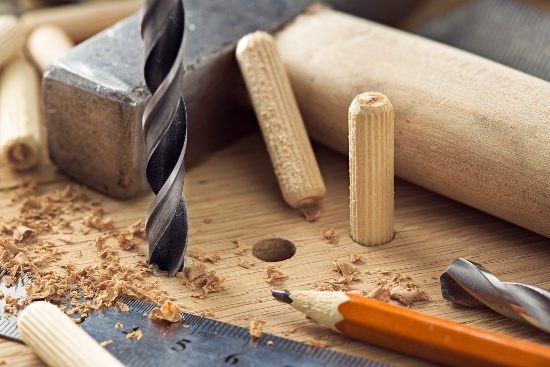 Our Range of Decking Types and Materials
Numerous decking styles and materials are available when building a new deck, and it's crucial to have a good understanding of your options before hiring a contractor. At Five Star Restoration, we prioritize providing you with all the necessary information to make informed decisions regarding design and materials.
Our decking options include:
Standard attached decks
Free-standing decks
Multi-level decks
Outdoor staircases
Poolside decks
Our decking materials include:
Redwood decking
Composite Trex decking
Composite TimberTech decking
Waterproof fiberglass decking
Westcoat decking
Pressure-treated decking
Signs Your Deck Needs to Be Repaired
Ensuring the safety and integrity of your deck is essential for a pleasant and secure outdoor experience. If you're unsure whether your deck needs repair, watch out for these telltale signs:
Structural Instability – If your deck feels wobbly, shows signs of sagging, or has loose or deteriorating posts, beams, or joists, it may indicate underlying structural issues that require immediate attention.
Loose or Rotting Boards – Check for loose, warped, or rotting deck boards. If boards are no longer securely attached or exhibit signs of decay, addressing the problem is crucial to prevent accidents and further deterioration.
Pervasive Mold or Mildew – Mold and mildew growth on your deck's surface or between boards can indicate moisture-related issues. Left unaddressed, it can lead to wood rot and compromise the deck's structural integrity.
Fading or Peeling Finish – If the protective finish on your deck is fading, peeling, or no longer repelling water, it's a sign that the wood is susceptible to moisture damage. Reapplying with a fresh finish can help preserve the deck's appearance and longevity.
Repairs Are the Cost-Effective Option
Repairing a deck is quite affordable compared to the expense of a complete deck replacement. By addressing specific issues and areas of concern, our experienced team is equipped to focus on repairing or replacing only the damaged components, saving you significant costs in materials and labor. Repairing minor issues such as loose boards, rotting wood, or unstable structures can extend the lifespan of your deck and delay the need for a full replacement. Additionally, our home deck repair services allow you to preserve your deck's existing design and layout, minimizing the need for extensive remodeling or construction.
Why Choose Five Star Restoration?
At Five Star Restoration, a well-crafted deck can transform your outdoor space into a haven for relaxation and entertainment. Our deck construction and repair services in Sacramento and Solano County, CA, are designed to bring your vision to life and create a beautiful, functional extension of your home. With our skilled team of professionals and attention to detail, we ensure that every deck we build or repair is of the highest quality and built to last. Don't wait to enhance your outdoor living experience – contact us today to schedule a consultation.