Skip to Content
Fire & Smoke Damage Restoration in Sacramento & Solano, CA
Fire Damage Restoration
The destructive effects caused by fire can be devastating to your home or property, but most of all, can be one of the most traumatic experiences for the property owner. Regardless of the size or scope of the fire, it can lead to significant damage to any structure. A fire can leave behind damage from water used to suppress the fire, soot that is highly acidic which can corrode metals and components within electronics, smoke/soot trapped in walls, attics, ductwork, and crawlspaces, and can cause structural, contents, and clothing damage. With our 1 hour response time 24/7 365 days per year, Five Star Restoration & Construction has IICRC certified managers and technicians that are highly trained and equipped to handle all aspects of fire damage cleanup. Our services include water damage restoration, board up, structural stabilization, roof tarping, structural cleaning and deodorization, contents cleaning and deodorization, demolition, contents pack out, cleaning, storage, temporary fencing, duct cleaning or replacement, and full reconstruction. You'll be in good hands with the IICRC certified experts at Five Star Restoration & Construction to restore your property to a pre-loss condition with no smoke odors left behind. With well over 30+ years of experience, Five Star Restoration & Construction are highly respected leaders in the industry. Call us as soon possible after the fire department has extinguished the fire.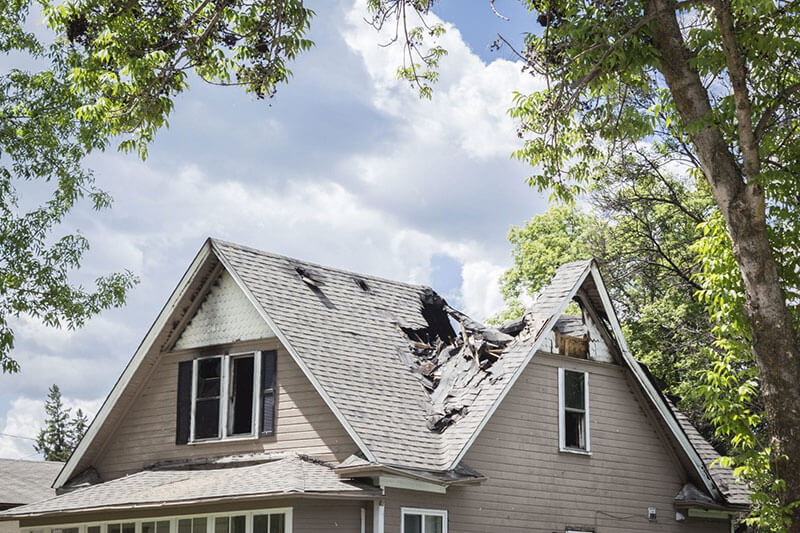 When Sacramento Needs Fire Damage Repair, They Call Us
When the people of Sacramento need fire damage cleanup that is both high-value and high-quality, they call us. We are available any time of the day or night because we want to be there for our clients in worst-case scenarios and when they need help. At Five Star Restoration & Construction, Inc., we believe that the people of Sacramento deserve to live happy and healthy lives, free of worrying about a property that has been ravaged by fire and smoke.
Our Process
When we arrive on site, Five Star's highly trained IICRC certified experts will assess the extent of the damage and act promptly to mitigate further damage by assessing the stability of the structure, temporarily shoring and bracing until permanent repairs can be made, board up/securing the structure, addressing the salvageable contents and clothing items, and emergency cleaning. Once the fire investigation scene (cause and origin analysis) has been released, the needed demo can be performed and a complete repair scope can be put together. Five Star Restoration & Construction can take the entire rebuild process from estimating the repairs to an approved scope of work with your insurance company. From plans and permits to material selections and design services. Our highly skilled/award winning carpenters, roofers, plasterers, HVAC techs, plumbers, electricians, insulators, drywallers, painters, finish carpenters, and flooring installers will turn your traumatic experience into a beautiful home again. If you are in need of any fire damage restoration services, please call the experts at Five Star Restoration & Construction.
Smoke Damage Restoration
Five Star Restoration & Construction, Inc. prides itself in providing Sacramento residents with quality smoke damage cleanup services. At Five Star Restoration & Construction, Inc., we know that dealing with smoke damage repair can be a very stressful occurrence. The last thing that our clients need when calling on our smoke damage restoration services in Sacramento is to wonder if we will handle it all the way. Needing smoke damage cleanup is a nightmare, but with Five Star Restoration & Construction, Inc., we make getting it done easy.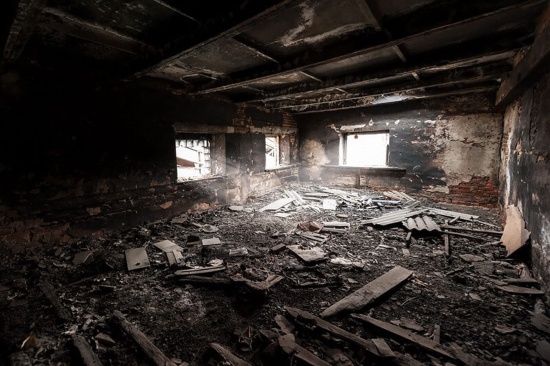 Making Smoke Damage Cleanup Easy for Sacramento
Smoke damage repair is something that we specialize in at Five Star Restoration & Construction, Inc. Sacramento residents can feel confident when contracting our services, as there isn't anything that we won't do in order to secure our customers' satisfaction. Our technicians will perform excellent work in Sacramento to mitigate both the damage and smell. We know that without the people who call on our services, we wouldn't have any business, and for that we are grateful.
Smoke Damage Restoration for Sacramento Properties
Smoke cleanup can be a tricky job, but the contractors at Five Star Restoration & Construction, Inc. know what they are doing. Our customers can always rest assured that we'll not only do a competent job removing the smell of smoke from your property but that we'll totally surpass your expectations while doing so. The property owners of Sacramento can rest easy with the peace of mind that comes from knowing that industry professionals are on it.
Sacramento Residents Turn to Us for Smoke Cleanup
If you're a Sacramento property owner who needs smoke cleanup services, don't panic. The smoke damage technicians at Five Star Restoration & Construction, Inc. are here to help. We want to provide the property owners of Sacramento with excellent services for smoke scent removal and mitigation of smoke damage. Our team does not want you to feel like everything is ruined after a disaster, because we can completely clean up and repair the place. Our professional smoke cleanup technicians are here for you.