Skip to Content
Mold Abatement & Mitigation in Sacramento & Solano County
Your Go-To, Certified Mold Abatement Company
Five Star Restoration provides mold abatement to Sacramento and Solano County, CA residents. Residents know where to turn for mold abatement services. We ensure that our services are done correctly the first time around. All of our staff consider the people of Sacramento to be our friends and neighbors, and we'd never leave the people who are important to us high and dry. At Five Star Restoration, we know that our customers' peace of mind is why we have been successful in Sacramento and Solano County, CA for over 30 years.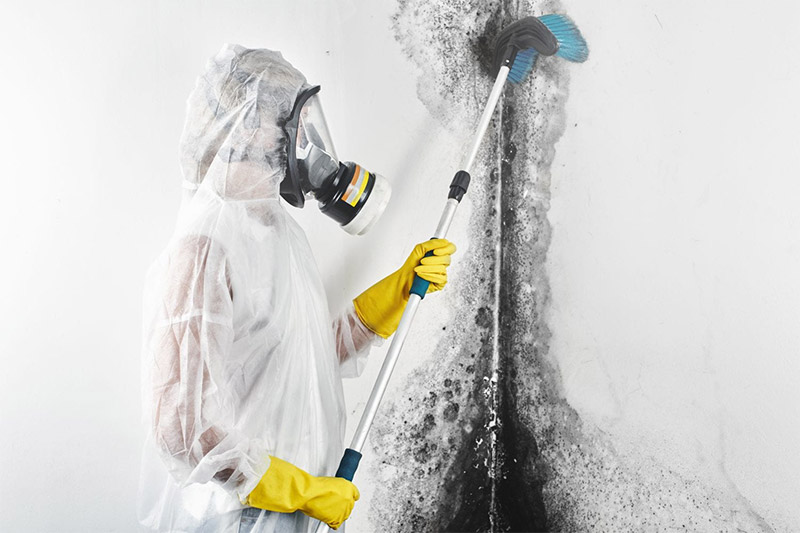 What is Mold Abatement?
Mold abatement is the reduction of mold from one's property. This professional service is used to stop mold from spreading and to remove it from one's home or business. Some companies use the terms "mold abatement" and "mold remediation" interchangeably. However, mold abatement will not always solve the more significant issue, despite removing the mold. Mold abatement will remove the problem from the structure in such a way that it no longer causes harm to others.
Abatement Vs. Remediation: Which Strategy Is Right for You?
If you're looking to determine whether mold abatement or mold remediation is the right strategy for you, the professional team at Five Star Restoration can help. Choosing one method over the other may seem like a complicated decision. Still, it all depends on what type of toxic material is in question. For construction materials such as asbestos and lead, the associated problems are gone once they are abated. However, remediation is a more thorough process for organic materials such as mold. Without addressing the moisture's source, it will likely always return and be a problem.
Mold Abatement & Mitigation is Our Specialty
Sacramento and Solano County, CA property owners need prompt and professional help for mold abatements. Mold is a serious issue that can become a huge problem for home and business owners. Don't allow the fungi to get the upper hand—at the first sign of problems, call the technicians at Five Star Restoration. We've been in the business for over 30 years and know how to handle mold removal. You can rest easy when you call on the services of our expert team. You can trust that we'll be able to handle whatever you need to be done. We're a proud local company that is happy to render excellent services to the community where we live and work and make sure every place stays free of mold.
How Much Does Mold Abatement Cost?
Mold abatement cost is similar to mold remediation cost, ranging between $10 and $25 per square foot. On average, a mold abatement project will cost between $1,100 to $3,350. Depending on the size of the project, you could even pay as little as $500 or as much as $6,350. Reach out to inquire how much your particular mold abatement project will cost. We are happy to offer a free consultation.
Why Choose Us for Mold Abatement?
If you're dealing with a mold-related problem, Five Star Restoration is the team for the job. We have provided home and business owners throughout Sacramento and Solano County, CA with premier mold abatement and mold mitigation services for many years. The stakes are high when it comes to mold abatement and mitigation, and if the job isn't done the right way, the mold can infest further, damage the structure severely, and cause hazardous conditions. We work diligently to eliminate mold efficiently and effectively, and in doing so, keep people healthy and happy. We hope you'll choose Five Star Restoration for your mold abatement project.
Contact Us Today for Mold Abatement
We want our valued customers to breathe easy. If you need black mold abatement services, Five Star Restoration is the team for the job. Needing a mold abatement can be a stressful time. As the go-to mold abatement contractor for Sacramento or Solano County, CA, we understand the importance of ensuring that local residential and commercial properties are professionally cared for when this sort of circumstance arises. To schedule a consultation with our team of experts, contact us today.