Skip to Content
Fire & Smoke Damage Cleanup in Sacramento & Solano, CA
Fire Damage Repair Services by Five Star Restoration
Every year, house fires cause over 10 billion dollars in damage to homes. After a house fire, you may not know what to do next. Luckily the professionals at Five Star Restoration are available to provide expert fire damage restoration and smoke cleanup services for homes in Sacramento and Solano County, California. Our experienced and knowledgeable team of professionals has the equipment, skills, and experience to provide comprehensive cleanup services for all fire and smoke damage, regardless of the severity. We know that piecing your life together after a house fire can be challenging. However, we're here to provide you with expert-level and attentive service. Our top priority is to minimize the disruption to your life. Contact us today to schedule your fire and smoke damage restoration service.
Complete Emergency Fire Damage Restoration Process
Sacramento is a beautiful city, and as a locally-owned company, we take pride in helping to restore homes in the community after a fire or smoke-related incident. We provide a crucial role in assisting families in restarting their lives after a fire. For over 30 years, our team has continually refined our methods and process to ensure our comprehensive restoration is completed in a timely manner. Our experienced and knowledgeable team has access to the latest equipment and training to ensure the very best services. We follow a comprehensive restoration process, making us one of the premier companies in the area for fire damage remediation services. Our restoration services include: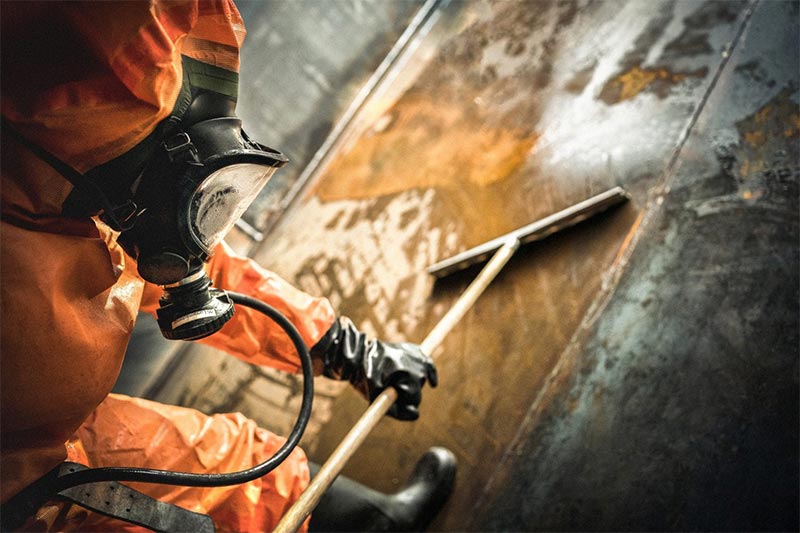 Inspect & Secure – The first step in any fire restoration project is for our team to determine the size and scope of the project. We'll conduct an on-site visit to better understand the damage. Our team will create a plan to begin the restoration process and provide you with a timeline for completion. We'll help recover and secure any items you may need, if possible, before securing the area.
Inventory and Packout – Next, our team will inventory all the items affected by the fire. We'll determine the condition of each and recommend restoration if possible. We always take special care of your irreplaceable items, such as family photos and heirlooms. Items that are restored by our crew are held in a secure location until the rest of the project is completed.
Fire and Smoke Damage – Our team has access to the latest technology and tools to remove all indications of smoke from your home. We'll begin by removing any areas of the home severely damaged and preparing them for reconstruction. Next, we'll use air scrubbers, hydroxyl, and ozone generators to remove smoke odors.
Put Back – Once the restoration process is complete, our team will bring back all the restored items to your home. Our goal is always to provide you with timely service, so you can get back to living your life and put this experience behind you.
How Can Our Fire Restoration Services Help You?
Immediately after a fire, choosing a reliable and experienced fire and smoke damage restoration company is essential. We're available 24 hours a day to provide you and homeowners throughout the area with peace of mind all the time. When you choose us for fire restoration, you expect high-quality solutions when you need them most. Our team has the knowledge and experience to handle any size fire damage restoration project. Discover more about comprehensive services:
Non-Destructive Cleaning and Restoration Procedures
Cleaning and Treatment for Smoke Odor
Rush Jobs for Important Items
Furniture Refinishing
Structural Cleaning
Area Rug Cleaning
Air Duct Cleaning
Carpet Cleaning
Choose the Premier Fire Smoke Cleanup Company
For over 30 years, the knowledgeable and experienced professionals at Five Star Restoration have provided high-quality fire restoration services to homes throughout the community. Throughout that time, we have stayed at the forefront of fire restoration processes to bring you timely and attentive service. Our goal is to better serve our community with expert care. We know that your number one priority after a fire is to get your life back to the way it was. With our services, we can help you. Learn more about why more people choose us for fire restoration and remediation services:
Award-Winning Service – We have a proven track record of delivering expert service.
Rapid Response – We can be there when you need us most with our 24-hour emergency services.
Expertise – With over three decades of industry experience, there is no one better prepared for your restoration project.
Communication – Our team is always here to answer any questions you may have about the process or your items.
Competitive and Fair – We offer competitive and fair pricing so you can feel confident you're getting the right services at the best price.
Caring and Courteous – We're a compassionate team that understands the impact this process can have on families.
We're Available for Fire and Smoke Cleanup When You Need Us
Homeowners throughout Sacramento and Solano County, California count on our professionals to help return their lives to normal with our fire restoration services. We know that a house fire can happen suddenly and quickly to devastate a family. Our goal is to provide effective, affordable, and compassionate services that allow you to get back to your life while minimizing interruption. We handle nearly every aspect of the process, including inspection, remodeling, and item restoration. If your home has been damaged by smoke or fire, we can help. Call us anytime to schedule your inspection.